by cyrating | fri, 19 jan 2018
Cyrating awarded a legal services grant by August Debouzy, a leading law firm in France
Cyrating awarded a legal services grant by August Debouzy, a leading law firm in France
Over the course of the coming year, Cyrating will benefit from the Start You Up program of August Debouzy, and its portfolio of legal services.
Cybersecurity is now a strategic challenge for corporate governance and their boards of directors. Managing cybersecurity, reputational and legal risks, and to a greater extent those of their suppliers or vendors, remains a huge challenge for senior executives. Business leaders lack objective data points to evaluate and manage their cybersecurity performance, benchmark themselves and take appropriate decisions.
Cyrating, the pioneering cybersecurity rating agency rooted in Europe, has been selected by the Start You Up program.
Start-ups benefiting from this program are selected based on their innovative ideas and their future prospects. August Debouzy supports initiatives that build tomorrow's world. The law firm created the Start You Up grant programme to support this creative energy. Start You Up offers legal services from one of the most prestigious law firms to entrepreneurs with a well thought out business model.
« We are excited to enter the Start You Up program and benefit from the advice of Cybersecurity and legal challenges are intertwined and represent a societal stake for our digital economy. Ratings will bring transparency and will help improve the cybersecurity of organisations » said Christophe Ternat, CEO & co-founder of Cyrating.
The venture is the first of its kind in Europe. In Europe and around the world, few start-ups provide this comprehensive/unique service. This first move on the European market is an opportunity for Cyrating, whose activity relies on a scalable and powerful platform and a ratings process.
About August Debouzy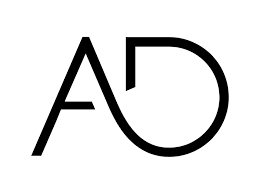 AUGUST DEBOUZY is a French business law firm. Driven by a modern vision of legal expertise and a key player in changes affecting the business world, 150 lawyers, including 30 partners, assist private and state-owned companies in France and internationally. They advise clients in successfully carrying out their projects. Each issue is approached from the company's strategic perspective, keeping its future development in mind, to provide solutions that are creative, straightforward and effective.
About Cyrating

Cyrating is the first cybersecurity rating agency established in Europe. Cyrating helps forward-thinking organisations to maximize their cybersecurity performance and investments. We identify potential for improvement, benchmark it against industry best practices and provide standardized cybersecurity metrics. Our tech platform provides a solid foundation and a common language for both CEOs and executives to improve their organisation's cybersecurity performance.
Press contacts