The cybersecurity rating agency
A clear, comprehensive and objective picture of cybersecurity
a better understanding makes better decisions
Make cybersecurity a key to success
Have an impact in your communication with cyber ratings
Scale your vendor risk management program
Position your business with industry benchmarks
Leverage on automated and independent ratings elaborated in the same way for all organizations
Grow and develop cybersecurity with continuous ratings
solutions
The cybersecurity that everybody understands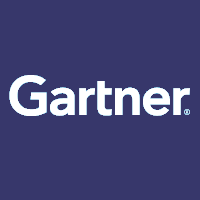 "By 2022, cybersecurity ratings will become as important as credit ratings when assessing the risk of existing and new business relationships", Gartner Analysts Sam Olyaei, Christopher Ambrose and Jeffrey Wheatman
Cyrating named a representative provider by Gartner for Security Rating Services.
Learn more
our vision
Removing the barriers to cybersecurity
With Cyrating, businesses can be both transparent and successful. We provide businesses with the power to understand their cybersecurity and to have a clear picture of cybersecurity of their digital ecosystem. By using Cyrating, businesses can use cybersecurity as a key differentiator.
Learn even more
Contact our experts to learn even more on Cybersecurity Ratings